This post has a snowball chance in hell of being seen, but what the hell.

Anybody has experience solving sync issues with a PC Engine modded for RGB?
I find it impossible to get a clean sync, even running a sync stripper (Sync strike) to convert to VGA.
Is it fuxxored or could it be a bad capacitor?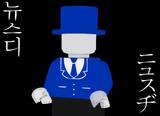 [download a life]