News
MessageBoards:
- General emulation
- NeoGeo emulation
- Official MAME board
- Console emulation
- Current Affairs
- CPS emulation board
- Pinball Simulation
- Hardware/Tech Support
- Msgboard Suggestions
- Emulator Programming
- Game Collecting
- Gaming Today
- Computer Emulation
- Official MAMECE3 board
- Pocket PC Emulation
- Off-Topic Discussion

Misc. things
Pocket PC Emulation
Opi's Interviews - 2 - (01/23/2001)
Cowering's Goodxxx Tools
(last updated 07/11/2003)
#Retrogamers (EFnet IRC)
Web Links
(last updated 03/13/2001)
IRC Quotes
Other Stuff (art,reviews...)

Arcade Emulation:
Callus
MAME
NeoGeo
Raine
Retrocade
System16
M72

Console Emulation:
Atari 2600/7800
PCE/TG16
Gameboy
NES - 03/07/2001
SNES - 03/04/2001
Nintendo64
Game Gear
Sega Master System
Genesis/Megadrive


© Retrogames Internet
All Rights Reserved

Your staff: Atila, Prophet, Dutch, Chris, Richard, David, Opi, Aries, Dhalamar, Metallik, MetaFox & RocLobsta Griking

Site Design: chemical


Est. April 1st, 1998

Friday, February 25th 2011 - Last updated @ 19:00 EST
bsnes v076 has been released.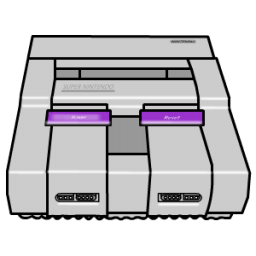 Most notable in this release is that sound support has been added to my own Super Game Boy emulation. The GUI toolkit, phoenix, has also received a complete rewrite; with the most visible change there being that windows are now resizable.

The only title that is currently unplayable is "Hayazashi Nidan Morita Shougi 2", as this cartridge contains an ST-0018 coprocessor which contains an undumped program ROM.

All other software is assumed to be fully compatible and bug-free.

Changelog for this version:
added sound emulation to Game Boy core
fixed Super Game Boy save state support
added HexEdit widget to Windows and Qt targets; debugger can now be compiled on all platforms
entering fullscreen now auto-hides mouse, and mouse capture is toggled otherwise by F12 key
fullscreen command and geometry caching works much better on GTK+ and Qt targets
phoenix rewritten from scratch; now supports resizable layout containers
phoenix/Windows no longer relies on buggy SetParent API to repair widgets
King's Quest III Redux Released.
Following in the tradition of enhanced Sierra remakes, we're proud to present King's Quest III Redux: To Heir is Human. The game resumes where our previous remake, King's Quest II: Romancing the Stones, ended. Featuring beautiful storybook artwork, an enchanting musical score, full voice acting, new scenes, quests, characters, and locations to explore, plus a royal serving of adventure, this is AGD Interactive's most polished remake ever. The game graphics look fabulous!

- TheInformer
Monday, February 7th 2011 - Last updated @ 22:44 EST
Sunday, February 6th 2011 - Last updated @ 10:23 EST
Retrocopy updated to v0.945. RetroCopy is an emulator for the SEGA Genesis, Master System, Game Gear, System E Arcade, and NES systems It is also a media player for Windows and Linux systems.

A small amount of bugs has been fixed, including
[CORE] Fixed an issue where files were placed in wrong directory when user fixed game files.
[CORE] Recoded some parts to remove a few warnings
[WINDOWS] Removed Link Time Code Generation for MSVC10 builds as it buggy
- TheInformer
Read our Privacy Statement