News
MessageBoards:
- General emulation
- NeoGeo emulation
- Official MAME board
- Console emulation
- Current Affairs
- CPS emulation board
- Pinball Simulation
- Hardware/Tech Support
- Msgboard Suggestions
- Emulator Programming
- Game Collecting
- Gaming Today
- Computer Emulation
- Official MAMECE3 board
- Pocket PC Emulation
- Off-Topic Discussion
Misc. things
Pocket PC Emulation
Opi's Interviews - 2 - (01/23/2001)
Cowering's Goodxxx Tools
(last updated 07/11/2003)
#Retrogamers (EFnet IRC)
Web Links
(last updated 03/13/2001)
IRC Quotes
Other Stuff (art,reviews...)

Arcade Emulation:
Callus
MAME
NeoGeo
Raine
Retrocade
System16
M72

Console Emulation:
Atari 2600/7800
PCE/TG16
Gameboy
NES - 03/07/2001
SNES - 03/04/2001
Nintendo64
Game Gear
Sega Master System
Genesis/Megadrive

© Retrogames Internet
All Rights Reserved
Your staff: Atila, Prophet, Dutch, Chris, Richard, David, Opi, Aries, Dhalamar, Metallik, MetaFox & RocLobsta Griking
Site Design: chemical
56558328
Est. April 1st, 1998
Feature Hosted Site
G-Max Studios - A control center to provide easy access to a multitude of ROMs/Game images, and is a valuable tool for collectors of obsolete videogames.
Friday, April 5th 2013 - Last updated @ 21:46 EST
Sunday, March 24th 2013 - Last updated @ 23:04 EST
SainT v2.30 is out! What's new:
NEW SC-1425 Atari CRT emulator! Enjoy OldSkool image feeling of your loved SC-1425 monitor! (infos here: http://leonard.oxg.free.fr/SC1425/SC1425.html )
Now SainT display is gamma correct
- TheInformer
Friday, February 22nd 2013 - Last updated @ 09:43 EST
Stella release 3.8 for Linux, MacOS X and Windows is now available. Too many changes to list here, so go to the link to read'em. Stella is an Atari 2600 emulator.

Pantheon 1.036 is out.
From the author's home page: Pantheon is my latest project, started in July 2010. Pantheon is a Windows desktop application that will allow you to explore the history of video games and play the games from different game consoles and home computers from the past.

- TheInformer
Sunday, January 13th 2013 - Last updated @ 21:26 EST
Thursday, January 10th 2013 - Last updated @ 00:16 EST
Adobe CS2 is available for download for FREE. It's all legit from Adobe... old, but free!

- TheInformer
Tuesday, January 1st 2013 - Last updated @ 18:07 EST
AppleWin has been updated to version 1.22.0. What's new:
Changes:
[Feature #005557] Support DOSMaster image created by Apple Oasis.
[Feature #003272 and #005335] Support 2x windowed mode:
- Toggle between 1x and 2x by using Resize button (or F6).
- Full screen now enabled by CTRL+Resize button (or CTRL+F6).
Fixes:
[Feature #004346] Don┬┤t show mousetext for original Apple //e.
Fixed HDD firmware to allow epyx_californiagames_iicplus.2mg to boot.

HDD firmware: Added support for SmartPort entrypoint.
- "Prince of Persia (Original 3.5 floppy for IIc+).2mg" now boots

[Bug #018455] Improved rendering speed of debugger view.
- TheInformer
Commander Genius has been updated to v1.0.
Commander Genius is a program (originally called CloneKeen) that interprets the Commander Keen Invasion of the Vorticons and Galaxy series.

- TheInformer
Saturday, December 29th 2012 - Last updated @ 20:53 EST
Sunday, December 2nd 2012 - Last updated @ 00:46 EST
NEStopia Undead v1.43 out

NEStopia is an emulator for the Nintendo Entertainment System/Famicom (and Famicom Disk System).

From the changelog:

Nestopia Undead 1.43:
Fullscreen mode defaults to native resolution
Completely rewrote the GTK+ GUI

More win32 stuff merged from Unofficial Build 1.41.1

- TheInformer
Saturday, November 17th 2012 - Last updated @ 23:12 EST
ePSXe 1.8.0 released
The main changes are:


Many fixes to the cd-rom decoder and core that fixed almost 150 games
Improved input devices support
On the fly memory card change
Fixed changedisc feature
Support for SBI subchannel files
Support for PBP disc images

Cheat codes support

VICE v2.4 out
Too many changes to list here. You can read about what's new here.
VICE is an emulator that emulates the C64, the C64DTV, the C64SC, the C128, the VIC20, most PET models, the PLUS4, and the CBM-II.


RetroArch 0.9.8-beta2

From the home page:
RetroArch is a multi-system emulator for Linux, Windows, Mac OS X and *BSD. It is formerly known as SSNES.

Its design and background is quite different than most other emulators as RetroArch does not implement an emulation core itself. RetroArch talks to libretro, a generic emulator core API. This means that RetroArch is core agnostic, and it does not care which emulator core is running.

Currently there are libretro implementations for systems such as SNES, NES, GBA, GB/GBC, Genesis, and even arcade games (Final Burn Alpha).

- TheInformer
Friday, November 16th 2012 - Last updated @ 16:12 EST
Monday, November 12th 2012 - Last updated @ 23:46 EST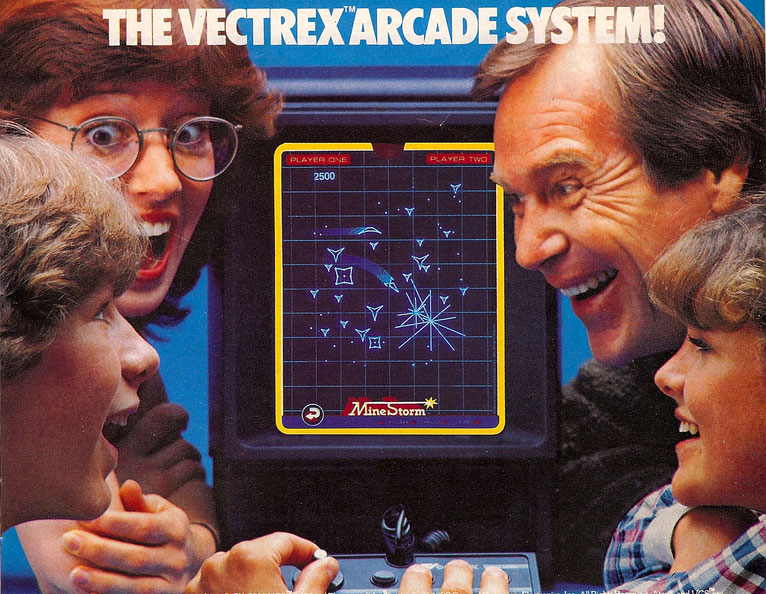 Vectrex Regeneration - Soon, a universal Vectrex emulator that comes bundled with the entire original game library called Vectrex Regeneration will be released for iOS.

- TheInformer
Wednesday, October 31st 2012 - Last updated @ 23:09 EST
PCSX2 1.0 released

From the PCSX2 home page:

After many long years of development, debugging and testing effort, we have reached a point where PCSX2 runs a great majority of the games, and there are no important issues that could possibly be fixed without requiring major modifications to the emulator.

Because of that (and because we already felt it was overdue), we decided to stop thinking of new things to do for a bit, polish the stability, compatibility and existing features and release the result as the first major version of PCSX2!

There have been tons of changes since the last release, including improvements to Jake Stine's wxWidgets GUI overhaul, cottonvibes' new multithreaded VU core and improvements on the primary plugins.

This release is a big milestone that marks the way to new features and improvements!

- TheInformer
Thursday, June 14th 2012 - Last updated @ 00:36 EST
MAMEhub is a frontend that helps users to arrange and play games on CSMAME and CSMESS. This allows users to play older generation arcade, home console and computer games over the Internet.

- TheInformer
Saturday, June 9th 2012 - Last updated @ 23:17 EST
Saturday, June 2nd 2012 - Last updated @ 12:48 EST
Tuesday, February 7th 2012 - Last updated @ 21:53 EST
Happy 15th Anniversary MAME!

From the MAME website:
Happy 15th Anniversary! Over its 15 years of existence since MAME 0.01 was released for MS-DOS with an initial library of 5 sets, MAME has grown exponentially to the point that no one thought we would be, boasting 18,650 different sets and operable on more OS platforms than thought possible. While video-based arcade games were the original targets for MAME, the scope of the project has grown to include documentation of virtually all coin-operated amusement devices including gambling (video/slots), coin droppers, pinball machines and more. Through the efforts of the literally thousands of developers, players and others who have provided assistance and feedback over the project┤s history, we would like to thank all of them that made this possible! TheInformer